Sports and Activities
Corbin's Crusaders offers sports and athletic pursuits coached by experienced professional men and women. Their job is to help your child take his or her skills to the next level and have a great time while doing it. Children ages three to fourteen of all levels are welcome to join beginning with Nursery Sports and continuing to intermediate and advanced programs. For those who want to showcase their skills against other teams, we have Travel Teams available.
The following sports are available during the school year:
TEAM SPORTS
Led by top-notch coaches with international tournament playing and coaching experience with the goal of bringing the fundamentals and enjoyment of every game to each child in the program.
| | | |
| --- | --- | --- |
| Baseball | Basketball Academy* | Dodgeball |
| Flag Football* | Softball | Lacrosse |
| Soccer | Ultimate Frisbee | Volleyball |
| Field Hockey | Rugby | |
*Corbin's Crusaders Basketball Academy
Our basketball academy is coached by Corbin's top instructors. Programs available:
Grades K-2 Wednesday and Friday
Grades 2-3 Wednesday and Thursday
Grades 4-6 Monday, Wednesday and Thursday
*Go Pro Flag Football (CCFL)
This is our most popular program at Corbin's Crusaders. Each week, players from a multitude of schools are coached on skills and compete in a league with several age brackets. We have standings, playoffs and a superbowl. From the rules and basics of football to advanced game strategy, this program offers athletes healthy competition and excitement each week. Jerseys are required.
If you would like to form a group not on our schedule, please contact us.
INDIVIDUAL AND CHALLENGE SPORTS 
Sea-Swim-Go Swim Lessons
Using the unique six-level progressive lesson curriculum as we use during the summer, students will be placed by age and skill level to develop their swimming and water safety skills. All lessons are taught by our CPR and First Aid certified instructors and classes will cover everything from the basics of water adjustment all the way to stroke refinement and competitive swimming techniques. Check out our graduation requirements!
Golf
Instructed by a golf professional from the renowned Kate Tempesta's Urban Golf Academy. This program is not at a range or course. KTUGA pros are experts at teaching children golf using modified equipment with a curriculum built on age-appropriate childhood development techniques, golf skills, and athletic development
Nursery Sports
Our Athletic Ambassadors offer an extensive introduction to the rules, techniques and the basics of all team sports.
Fencing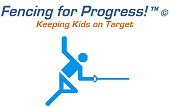 This classical sport taught by instructors from the Fencing for Progress program. Children will learn the fundamentals of en guarde, lunging, parrying and fencing etiquette in a fun and safe atmosphere.

Ice Skating
Children will be brought to Bryant Park or Chelsea Piers Sky Rink for a multi-tiered skating program. Staff will help children get their skates on. Once on the ice, children are grouped together based on ability and comfort. Instructors emphasize safety, proper technique, balance, turning, stopping and much more. Our goal each session is for children to improve their skating skills and build their confidence on the ice.
Exploring and Adventure Squad
Our Adventure program will give your child an in depth perspective of the great outdoors to enhance their appreciation for nature. We will be hiking, climbing, biking, exploring, orienteering (mapping), fishing and learning survival skills. Your child will discover native habitats of local animals and insects. We will explore amazing locations in NYC parks that are unknown to most of us. Children will be brought to several outdoor locations including: Central Park, Riverside Park, Randall's Island. Indoor locations are: the Museum of Natural History and indoor rock climbing gyms. When it snows, we will be outdoors building igloos, sledding and experiencing many other snow adventures.
Private Sports Instruction
Contact us to set up individual or small group sports instruction in any of our sports. This is the opportunity to work one-on-one with a coach who has years of training and experience; you can tailor the sessions to your athlete's needs. Contact us for available times at Info@CorbinsCrusaders.com.
Program Structure & Coaching Philosophy
Children are grouped by age and skill level. The coaches tailor drills and activities for both learning and fun in order to maximize the effectiveness of the instruction. After the clinic session, children are divided into teams and play a game so each player can see immediate improvement and continue to develop their new techniques. The coaches are enthusiastic and high energy, and give each child appropriate individual feedback, attention and encouragement.
Transportation
Children are picked up at dismissal from their school and taken to our fields and courts on counselor monitored buses. Following the program children go home on a counselor monitored bus and are handed to a parent or designated person between 5:30 – 6:15pm.
Our drop-off range extends east and west from 110-50 St (unless your school is downtown, we drop off in all Manhattan south of 110th). If you live outside of this range, we may be able to transport your child for an additional fee. Please contact us Info@CorbinsCrusaders.com to discuss options. Additionally, depending on location and for expediency it may be necessary to transport individual children with a counselor by taxi.
Please click to complete the Transportation Form to select a transportation option for your child.