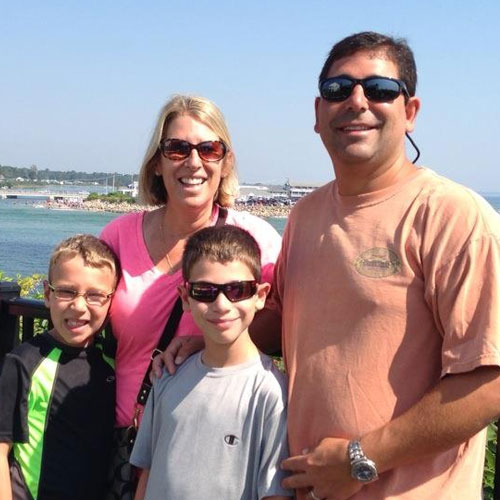 PETER R. CORBIN, FOUNDER & DIRECTOR – Peter received his Master of Education and Master of Arts degrees from Columbia Teachers College specializing in counseling and a Bachelor of Arts from Lehigh University majoring in psychology. Peter spent 20 years at a traditional New England summer camp advancing through the ranks to a leadership position as Head Counselor and Program Director. Prior to founding Corbin's Crusaders, Peter was Director of BILLDAVE Sports Club.
WENDY CORBIN, CO-DIRECTOR – Prior to joining Corbin's Crusaders, Wendy was the Director of the Children's Division at Ford Models, Inc. Wendy has over 10 years of New England summer camp experience, culminating most recently as a Camp Director. Wendy is Peter's wife and mother of their twin boys; she naturally complements the Corbin's Crusaders family atmosphere.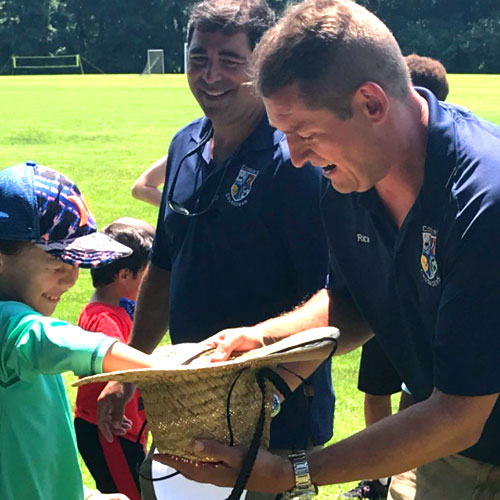 RICHARD LOWE, DIRECTOR OF OPERATIONS -After receiving his college degree in business and sports management, Rick traveled the world from his native England to compete and coach international lacrosse. Rick worked at a New England summer camp for 10 years as a Sports Director. Rick has been with Corbin's Crusaders from the beginning and knows the children, families, and the program inside out. Rick and his wife, Lisa, have three children and his experience and fun-loving attitude are key components to Corbin's Crusaders.
---
Want to Join our Team?
Work with dynamic, professional staff and coaches who help foster the "love of the game" to hundreds of children. This is a fantastic opportunity to get leadership experience and the knowledge that "there is no greater responsibility than taking care of other people's children." Work as a lifeguard, swim instructor, athletic coach or general counselor. Send a resume to: Rick@CorbinsCrusaders.com.