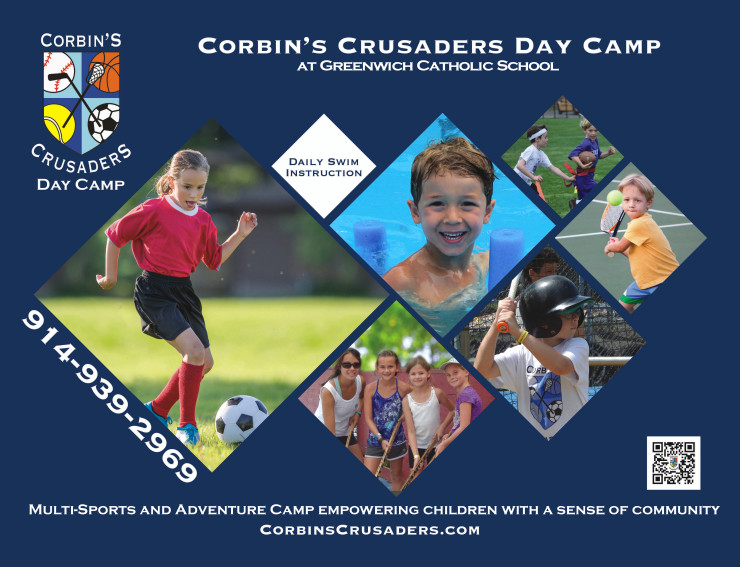 Corbin's Crusaders is a sport and adventure summer day camp in the Greenwich, CT, area. Here at Corbin's Crusaders, we believe that summer camp is a time for children to flourish, grow, and make new friends in a heartfelt, gratifying atmosphere and a traditional camp environment.
At our summer camp, campers are coached by experienced, professional men and women who are dedicated to enhancing your child's potential and confidence. Our coaches work hard to help your child get their skills to the next level.
Our facilities cover over thirty-eight acres of green open space ready to be played on. Some of the sports we offer are baseball, basketball, soccer, flag football, tennis, and archery. We also run swim lessons and open swim in our indoor pool, and when the weather's nice, we move to one of our two outdoor pools!
What Your Child Learns
Our Skills, Drills and Thrills Method helps each kid improve. We break down each sport into one or two basic skill sets which the child practices through a variety of fun and interactive drills. Afterward, the kids use their skills in a game or match. Even if the skill isn't mastered by the end of the day, the player gets to apply their skills and see their improvement, which helps them gain confidence.
Corbin's Crusaders is a family-oriented organization that continually puts the time and work into elevating our programs so that children can return each year with something new to learn. We put an emphasis on positive self-image and personal development for each child utilizing our programs. Regardless of your child's skill level, there's a place for them here.
We welcome campers aged 3-14. Campers ages 8 and older can sign up for GOPRO, our multi-weekly sports instructional clinics.
If you are living in the Greenwich, CT, area, your child can benefit from our summer camp activities like so many others have. Be sure to contact us for more information and to enroll your child for upcoming programs. You can email us at info@corbinscrusaders.com or contact our office line at (212) 875-8174.
Pre-camp Week 1 June 18 –   June 22nd at Camp location in Greenwich
2018 Summer Session June 25th – August 10th at Camp location in Greenwich
---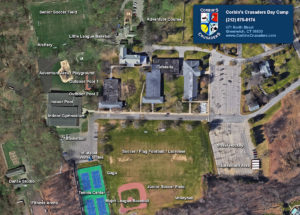 VIEW CAMP MAP
DOWNLOAD CAMP CALENDAR
DOWNLOAD MEDICAL RELEASE FORM
DOWNLOAD WELCOME TO CAMP LETTER